Fly fishing Vests - Chest packs
The
fly fishing vest
should allow
wading
. It will therefore be often short not to take water and full ofpockets, essential to fitboxes, lines, tools ... the fly fisherman always afraid of running out of something. The fly vest must also be light, comfortable but also very resistant. The chest-pack that has its enthusiasts is a variant halfway between the bag and the vest. The accessories, cords, retractors are always little extras appreciable on a vest or a chest-pack.
... Lire la suite
Pecheur.com' Picks
-15 %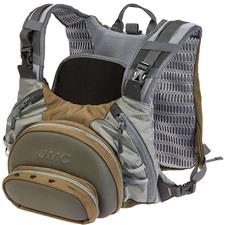 €149.20 €126.80
RRP* : €149.20
Ce site utilise des cookies : Les cookies vous permettent (1) de naviguer sur le site grâce aux cookies fonctionnels,
(2) d'optimiser votre expérience du site grâce aux cookies d'audience et (3) le partage sur les réseaux sociaux. Ils vous apportent aussi (4) des contenus rédactionnels et des services ainsi que (5) des publicités, adaptés à votre navigation et vos centres d'intérêts. (6) ContentSquare est une solution qui agrège des données de fréquentation et d'usage dans le but d'améliorer l'expérience utilisateur. Les statistiques produites sont anonymes. Pour être exclu du suivi, veuillez cliquer ici. Cliquez sur « J'ai compris » ou poursuivez votre navigation pour accepter ces cookies. Vous pouvez consulter notre politique de confidentialité et en savoir davantage sur la gestion de vos données et des cookies en cliquant sur "en savoir plus"
... Lire la suite
[13] -

Generated in :
[13] -

Generated in :

327 msec (Total:328 msec)