Landing Net Flies Pafex Flynet Cork Handle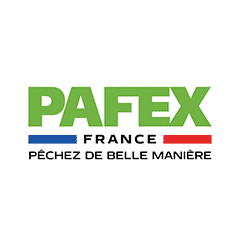 Recommended retail price : €39.40
Models & specificities
Descriptive
Reviews
Test du produit
A question
Besoin de formation
Models & specificities
Descriptive
Reviews
Test du produit
A question
Besoin de formation
Landing net flies Flynet Cork handle PAFEX.

- Thin net, cork handle, 12 cm, carbon

Recommended for street fishing. The Anti A net allows you to quickly unhook the fish. In addition this racket carried in the back will not wet the shirt because it wrings very fast. Finally we will not feel it so much, its light weight makes it forget and it cleans very easily. These are feather weights, starting at 160 grams, that are worn in the back thanks to the magnetic clip MAG-NET, with an elastic and carabiner that connect them to the belt. The handle unscrews, it does not hold any place in the travel bag.

Made in France Métropolitaine
Models & specificities
Descriptive
Reviews
Test du produit
A question
Besoin de formation
Customer reviews
Customers rate us 3.84
/5
View all

2667

reviews
This site uses cookies: Cookies allow you (1) to browse the site due to functional cookies,
(2) to optimise your site experience through audience cookies and (3) to share on social networks. They also provide you with (4) editorial content and services as well as (5) advertisements, tailored to your browsing habits and your interests. (6) ContentSquare is a solution that aggregates traffic and usage data in order to improve the user experience. The statistics produced are anonymous. To be excluded from tracking, please click here. Click on "I understand" or continue browsing to accept these cookies. You can read our privacy policy and find out more about the management of your data and cookies by clicking on "find out more"
... Read more