Lure Box Savage Gear Waterproof Boxes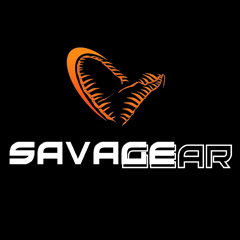 Recommended retail price : €14
Models & specificities
Descriptive
Reviews
Test du produit
A question
Besoin de formation
Models & specificities
Descriptive
Reviews
Test du produit
A question
Besoin de formation
For the boat and Kayak angler, Sealed snap lids!
Models & specificities
Descriptive
Reviews
Test du produit
A question
Besoin de formation
Test LURE BOX SAVAGE GEAR WATERPROOF BOXES
Réalisé par notre partenaire Fish and Test

Points forts
Etanche
Flottante
Robuste
Modulable
Prix
Transparente
Points faibles
Absence de trappe étanche pour évacuer l'humidité.
Savage Gear propose là une boîte avec une capacité de stockage énorme : swimbaits, spinnerbaits, jerkbaits, tout trouve sa place à l'intérieur. Elle rentre de plus aisément dans un sac à dos ou même dans un bakkan. L'ergonomie est bien pensée, elle s'ouvre facilement même mouillée. Une poignée est disponible pour faciliter le transport ou l'extraction du bakkan par exemple. Son joint d'étanchéité la rend aussi flottante, chose agréable pour ne pas perdre une belle collection de leurres lorsqu'on est sur l'eau. Un petit conseil, après vos sorties je vous recommande de bien aérer le tout. L'étanchéité gardera hélas l'humidité ainsi que les potentielles projections. Ainsi, pour éviter une corrosion plus rapide de votre matériel, un petit temps de séchage leur fera le plus grand bien.
Voir le test complet sur Fish and Test
This site uses cookies: Cookies allow you (1) to browse the site due to functional cookies,
(2) to optimise your site experience through audience cookies and (3) to share on social networks. They also provide you with (4) editorial content and services as well as (5) advertisements, tailored to your browsing habits and your interests. (6) ContentSquare is a solution that aggregates traffic and usage data in order to improve the user experience. The statistics produced are anonymous. To be excluded from tracking, please click here. Click on "I understand" or continue browsing to accept these cookies. You can read our privacy policy and find out more about the management of your data and cookies by clicking on "find out more"
... Read more