Ready-Made Rig Prowess Elitech Anti Eject Rig - Pack Of 2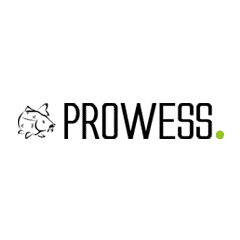 Recommended retail price : €7
Models & specificities
Descriptive
Reviews
Test du produit
A question
Besoin de formation
Pack.
Hook
Length (cm)
Resistance (lbs)
RRP*
Models & specificities
Descriptive
Reviews
Test du produit
A question
Besoin de formation
In its range ELITECH, PROWESS proposes a complete range of ready-made rigs made from very rigorous specifications. The range of rig ELITECH is entirely assembled to the hand from very technical braids and monofilaments. The hooks used are those of range ELITECH. They were selected according to their quality of manufacturing and their specificity.

very technical anti-ejection Montage combined, reserved with the anchored or separated presentations. The combined braid (a sheathed rigid part finished by a flexible part) is associated with hook PROWESS ELITECH W6 for an optimal effectiveness. Once the engamée hookbait, the carp will be irremediably trapped!
Models & specificities
Descriptive
Reviews
Test du produit
A question
Besoin de formation
Customer reviews
Customers rate us 3.83
/5
View all

2652

reviews
This site uses cookies: Cookies allow you (1) to browse the site due to functional cookies,
(2) to optimise your site experience through audience cookies and (3) to share on social networks. They also provide you with (4) editorial content and services as well as (5) advertisements, tailored to your browsing habits and your interests. (6) ContentSquare is a solution that aggregates traffic and usage data in order to improve the user experience. The statistics produced are anonymous. To be excluded from tracking, please click here. Click on "I understand" or continue browsing to accept these cookies. You can read our privacy policy and find out more about the management of your data and cookies by clicking on "find out more"
... Read more