Bed Chair Bag Trakker Nxg Roll Up Bed Bag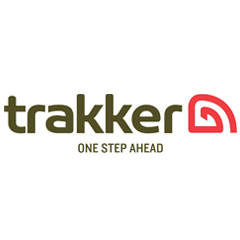 Recommended retail price : €50
Models & specificities
Descriptive
Reviews
Test du produit
A question
Besoin de formation
Reference
Price before tax
Dimensions (cm)
RRP*
Models & specificities
Descriptive
Reviews
Test du produit
A question
Besoin de formation


Product Features

Roll up storage bag for compact and standard beds
Roll down opening/closure ensures maximum use of space
Heavy-duty 10mm zips allow easy access to the bed and sleeping bag
Padded removable shoulder strap
EVA Carry handles allow for easy lifting
Sized to take standard or compact beds with sleeping bag attached
The NXG Roll-Up Bed Bag is the perfect storage and transportation solution for your standard or compact-sized bed/bedchair complete with sleeping bag attached. Featuring heavy-duty 10mm zips, EVA carry-handles and a padded, removable shoulder strap, the NXG Roll-Up Bed Bag perfectly complements the other items in our award-winning NXG luggage range.
Models & specificities
Descriptive
Reviews
Test du produit
A question
Besoin de formation
Test BED CHAIR BAG TRAKKER NXG ROLL UP BED BAG
Réalisé par notre partenaire Fish and Test

Points forts
Grande fermeture éclair
Toile épaisse de qualité
Ouverture complète pratique
Points faibles
Mousquetons peu solides
Poignées non renforcées
Pas de fermeture totale

Le Sac à Bedchair Trakker NXG Roll Up Bed Bag pour bedchair tient une promesse : pratique pour ranger votre bedchair, mais n'en tient pas une autre : facile à transporter. En effet l'ouverture sur 3 côtés vous permet de ranger votre bedchair ultra facilement et très vite. Concernant la protection, la toile est très épaisse. En revanche, le haut ne se fermant pas entièrement, la pluie pourra passer si vous n'y prenez pas garde. Enfin du coté du transport, le Sac à Bedchair Trakker NXG Roll Up Bed Bag n'est pas pratique. En effet, la bretelle est mal placée et les mousquetons en plastique se cassent vite. Pour résumer : le Sac à Bedchair Trakker NXG Roll Up Bed Bag est très pratique pour protéger votre lit, mais ne l'est pas du tout pas pour transporter votre bedchair lors de longs trajets.
Voir le test complet sur Fish and Test
This site uses cookies: Cookies allow you (1) to browse the site due to functional cookies,
(2) to optimise your site experience through audience cookies and (3) to share on social networks. They also provide you with (4) editorial content and services as well as (5) advertisements, tailored to your browsing habits and your interests. (6) ContentSquare is a solution that aggregates traffic and usage data in order to improve the user experience. The statistics produced are anonymous. To be excluded from tracking, please click here. Click on "I understand" or continue browsing to accept these cookies. You can read our privacy policy and find out more about the management of your data and cookies by clicking on "find out more"
... Read more