Spinning Rod Smith K.O.Z Expedition S70l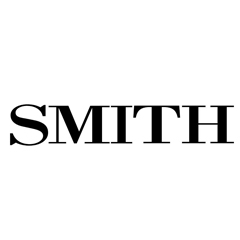 Recommended retail price : €549.20
Models & specificities
Descriptive
Reviews
Test du produit
A question
Besoin de formation
Reference
Price before tax
Sections
Transport length (cm)
Power (gr)
Length (cm)
Weight (g)
RRP*
Models & specificities
Descriptive
Reviews
Test du produit
A question
Besoin de formation
Spinning rod K.O.Z Expédition S70L SMITH.

Blank made up of 2 equal pieces (112cm bulk) for this spinning Medium light. Conceived to fish following fish: Sea bass, Sea-bream, Emperor, Bass, Bigfin Squid, large Trout, Peacock Bass…

This series has the experiment of Kozo Okubo. Called "Big Fish Hunter", this legend of exotic fishing in Japan, presents 4 very elaborate rods here to us technically offering to the itinerant fisherman the greatest versatility. One uses here very elastic carbon like the 24t but supported by a multidirectional high carbon rolling up modulus. The result is a perfect balance between softness and rigidity while preserving a force of impact strength "to dry" any fish! Assembly with Fuji guides series K titanium or guide Ocean on double binding. Aluminium rings supporting the EVA of the handles.
This site uses cookies: Cookies allow you (1) to browse the site due to functional cookies,
(2) to optimise your site experience through audience cookies and (3) to share on social networks. They also provide you with (4) editorial content and services as well as (5) advertisements, tailored to your browsing habits and your interests. (6) ContentSquare is a solution that aggregates traffic and usage data in order to improve the user experience. The statistics produced are anonymous. To be excluded from tracking, please click here. Click on "I understand" or continue browsing to accept these cookies. You can read our privacy policy and find out more about the management of your data and cookies by clicking on "find out more"
... Read more