Recommended retail price : €141.70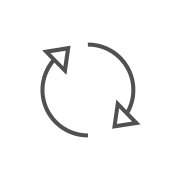 20 days for returns
Models & specificities

Descriptive
Hide
Display
unavailable items
Reference
Price before tax
Color
Size
RRP*
-
Upper leg: primarily Gomma Plus® natural rubber (comfort, durability, flexibility), fastener at the top
Lining: polyester (fast drying)
Insole: absorbent foam over a Softex® lined rubber base (fast drying)
Outsole: 3-density rubber shock absorbing sole (cushioning and abrasion resistance) with an iron filing insert (stability)

Made in France Métropolitaine
Waders Mixed Courses 2 Stream Bronze AIGLE.
-
Upper leg: primarily Gomma Plus® natural rubber (comfort, durability, flexibility), fastener at the top
Lining: polyester (fast drying)
Insole: absorbent foam over a Softex® lined rubber base (fast drying)
Outsole: 3-density rubber shock absorbing sole (cushioning and abrasion resistance) with an iron filing insert (stability)

Made in France Métropolitaine
Waders Mixed Courses 2 Stream Bronze AIGLE.
Ce site utilise des cookies : Les cookies vous permettent (1) de naviguer sur le site grâce aux cookies fonctionnels,
(2) d'optimiser votre expérience du site grâce aux cookies d'audience et (3) le partage sur les réseaux sociaux. Ils vous apportent aussi (4) des contenus rédactionnels et des services ainsi que (5) des publicités, adaptés à votre navigation et vos centres d'intérêts. (6) ContentSquare est une solution qui agrège des données de fréquentation et d'usage dans le but d'améliorer l'expérience utilisateur. Les statistiques produites sont anonymes. Pour être exclu du suivi, veuillez cliquer ici. Cliquez sur « J'ai compris » ou poursuivez votre navigation pour accepter ces cookies. Vous pouvez consulter notre politique de confidentialité et en savoir davantage sur la gestion de vos données et des cookies en cliquant sur "en savoir plus"
... Lire la suite