Spoon Mepps Syclops Chartreuse Fluo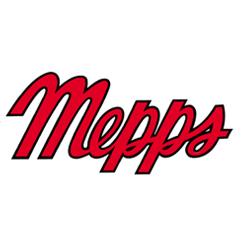 Recommended retail price : €4.20
Models & specificities
Descriptive
Reviews
Test du produit
A question
Besoin de formation
Models & specificities
Descriptive
Reviews
Test du produit
A question
Besoin de formation
Spoon Sycops MEPPS.

Vast and fast exploration.

model: N°2
Weight: 17g
Size: 7.5cm

Their proback very elaborate gives them 10 plans of reflection of the light and a swim, where undulations, beats, and abrupt side variations alternate. Thanks to their double contour, they preserve the quality of their movements whatever their speed of swim: slow, normal or accelerated.

This characteristic intends them for the fast exploration of calm and vast water (pike, pike perch, bass) like for fishing of the constant stream (trout, shades, salmon).

See the detail of the colors of the model in the zoom.

Made in France Métropolitaine
Models & specificities
Descriptive
Reviews
Test du produit
A question
Besoin de formation
Customer reviews
Customers rate us 3.85
/5
View all

2681

reviews
This site uses cookies: Cookies allow you (1) to browse the site due to functional cookies,
(2) to optimise your site experience through audience cookies and (3) to share on social networks. They also provide you with (4) editorial content and services as well as (5) advertisements, tailored to your browsing habits and your interests. (6) ContentSquare is a solution that aggregates traffic and usage data in order to improve the user experience. The statistics produced are anonymous. To be excluded from tracking, please click here. Click on "I understand" or continue browsing to accept these cookies. You can read our privacy policy and find out more about the management of your data and cookies by clicking on "find out more"
... Read more