Boots Aigle Parcours 2 Iso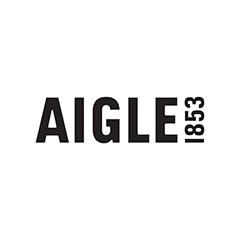 Recommended retail price : €186.50
Models & specificities
Descriptive
Reviews
Test du produit
A question
Besoin de formation
Models & specificities
Descriptive
Reviews
Test du produit
A question
Besoin de formation

The Parcours © Iso are anti-fatigue rubber boots that insulate from the cold down to -2 ø C with their 4.5mm thick Neoprene linings.
Neoprene is a reference in terms of insulation; it contains micro-bubbles of air to improve the insulation of the feet and legs.
With their tri-density rubber soles, Parcours© boots offer comfort, allowing you to walk further without getting tired. The damping cushions in the heels act as return springs, resituating part of the energy used in taking a step.
With their adjustable tabs and gussets, these boots fit snugly to your legs.
The fitted ankles hold your feet firmly.
These boots are handmade in France using primarily natural rubber by our master rubber craftsmen.

Upper: primarily Gomma Plus

After each use, clean your natural rubber boots with a sponge saturated in soapy water.
Dry boots with a lint-free cloth.
To protect your boots and rejuvenate the rubber, apply swipol spray regularly.

Made in France Métropolitaine
The first anti-fatigue boots that protects from the cold.
Models & specificities
Descriptive
Reviews
Test du produit
A question
Besoin de formation
Customer reviews
Customers rate us 3.84
/5
View all

2667

reviews
This site uses cookies: Cookies allow you (1) to browse the site due to functional cookies,
(2) to optimise your site experience through audience cookies and (3) to share on social networks. They also provide you with (4) editorial content and services as well as (5) advertisements, tailored to your browsing habits and your interests. (6) ContentSquare is a solution that aggregates traffic and usage data in order to improve the user experience. The statistics produced are anonymous. To be excluded from tracking, please click here. Click on "I understand" or continue browsing to accept these cookies. You can read our privacy policy and find out more about the management of your data and cookies by clicking on "find out more"
... Read more