Spinner Mepps Aglia Fluo Micropigments Rainbow Trout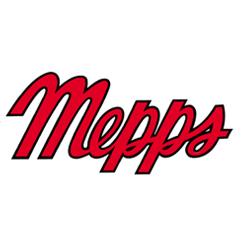 Pecheur.com price 2020
Recommended retail price : €3.70
Models & specificities
Descriptive
Reviews
Test du produit
A question
Besoin de formation
Pack.
Weight (g)
Product size
RRP*
Models & specificities
Descriptive
Reviews
Test du produit
A question
Besoin de formation
The spinner n°1 in the world.

It is the basic spinner for the rod and reel fishing, in all water, for all fish. It is a marvellous precision mechanics which turns soft and round as of which key water. Its cone of rotation adapts constantly by the strength of opposition of water. Aglia emits, uninterrupted, of the vibratory effects in conformity and proportioned well. Slow retrieve? Aglia goes down without making the dead leaf. Faster retrieve? Aglia goes up without faseyer. Stop of retrieve? Vis-a-vis the stream, Aglia finds itself its level and its rate of weigh sling. Thus, throughout its race under water, Aglia saw and calls the predator. It is the spinner of the fish records in the whole world.

Made in France Métropolitaine
Models & specificities
Descriptive
Reviews
Test du produit
A question
Besoin de formation
Customer reviews
Customers rate us 3.85
/5
View all

2681

reviews
This site uses cookies: Cookies allow you (1) to browse the site due to functional cookies,
(2) to optimise your site experience through audience cookies and (3) to share on social networks. They also provide you with (4) editorial content and services as well as (5) advertisements, tailored to your browsing habits and your interests. (6) ContentSquare is a solution that aggregates traffic and usage data in order to improve the user experience. The statistics produced are anonymous. To be excluded from tracking, please click here. Click on "I understand" or continue browsing to accept these cookies. You can read our privacy policy and find out more about the management of your data and cookies by clicking on "find out more"
... Read more