Rated

1

out of

5
by
anon
from
They deleted my review.
They deleted my review because i put this so they obviously don't want true feedback on their website, luckily I've used the end cap from my old shakespear omni landing net pole so i can use it now. This is my original review. "Looks great i ordered 2 for me and my dad but 1 of them arrived with no end cap with the screw thread so unable to use it until i can find the spare part but can't find the part number."
Date published: 2020-05-16
Rated

5

out of

5
by
Premo
from
Diawa landing net handle
Very compact and easy to carry when lure fishing but easy to deploy and can reach down into locks and over vegitation when you do catch. It enables you to try many spots you previouly would have had to walk past because without a long reach net you would never be able to land the fish.
Date published: 2018-09-07
Rated

5

out of

5
by
PROF 121
from
Excellent extended landing net handle, delivered quickly
I already have the longer extended version both are very well made and I would recommend to buy.
Date published: 2018-07-22
Rated

5

out of

5
by
Dixi69
from
Very satisfied
Very nice, !!!!!!!!!!!! Very good, !!!!!!!!!!!!!!!!
Date published: 2018-06-02
Rated

5

out of

5
by
Gmeister
from
Daiwa landing net handle ISO
Good quality handle which does not slide out when walking along bank and catch in the grass unlike my previous Gunki version
Date published: 2018-03-21
Rated

5

out of

5
by
Garwed
from
daiwa 5.9 net handle
Brilliant bit of kit ideal fr Rock bass lure fishing
Date published: 2017-05-01
Rated

5

out of

5
by
Age46
from
Daiwa ISO extendable handle
Great looks, great build quality, reliable and functional. Leightweight with great carry strap. Would love a collapsible net attachment like the Japanese sea bass anglers use to make the perfect net for rock fishing.
Date published: 2016-04-07
Landing Net Handle Daiwa Iso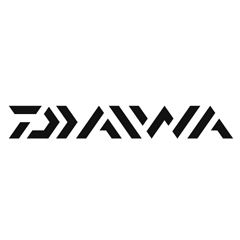 Recommended retail price : £40.26
Models & specificities
Descriptive
Reviews
Test du produit
A question
Besoin de formation
Models & specificities
Descriptive
Reviews
Test du produit
A question
Besoin de formation
Landing net handle Iso DAIWA.

Utilisés by impassioned itinerant fishings of the edge in Japan, these long handles in light and robust carbon is spread instantaneously by a blow of wrist as soon as one inclines the scoop downwards. We adapted, on these Japanese handles, a screw pitch Européen compatible with most heads of scoop available on the market. The strap of bearing enables to hold the scoop in shoulder-belt to fish easily while being ready to put at dryness a large fish. It is the ideal tool to practice in streetfishing as in rockfishing, from the stations in overhang such as the quays, the channels, the large ripraps or the dams. Cut folded up handle: 72 cm. Cut deployed handle: two models of 4,10 and 5,90 m
This site uses cookies: Cookies allow you (1) to browse the site due to functional cookies,
(2) to optimise your site experience through audience cookies and (3) to share on social networks. They also provide you with (4) editorial content and services as well as (5) advertisements, tailored to your browsing habits and your interests. (6) ContentSquare is a solution that aggregates traffic and usage data in order to improve the user experience. The statistics produced are anonymous. To be excluded from tracking, please click here. Click on "I understand" or continue browsing to accept these cookies. You can read our privacy policy and find out more about the management of your data and cookies by clicking on "find out more"
... Read more